The iPhone 7, Less than 5 months before Apple is expected to launch the iPhone 7 and iPhone 7 Plus, supply chain rumors continue to suggest that the next-generation smartphones will be both fully waterproof and dustproof.
Latest Post: Intel set to deliver faster wireless speeds than ever before in Apple's iPhone 7
Apple is also reportedly testing a touch-sensitive home button for its upcoming flagship handset, possibly meaning the iPhone 7 could have a flush home button, according to Taiwanese website DigiTimes.




Featured News: Apple's iPhone 7 – might be the phone of our dream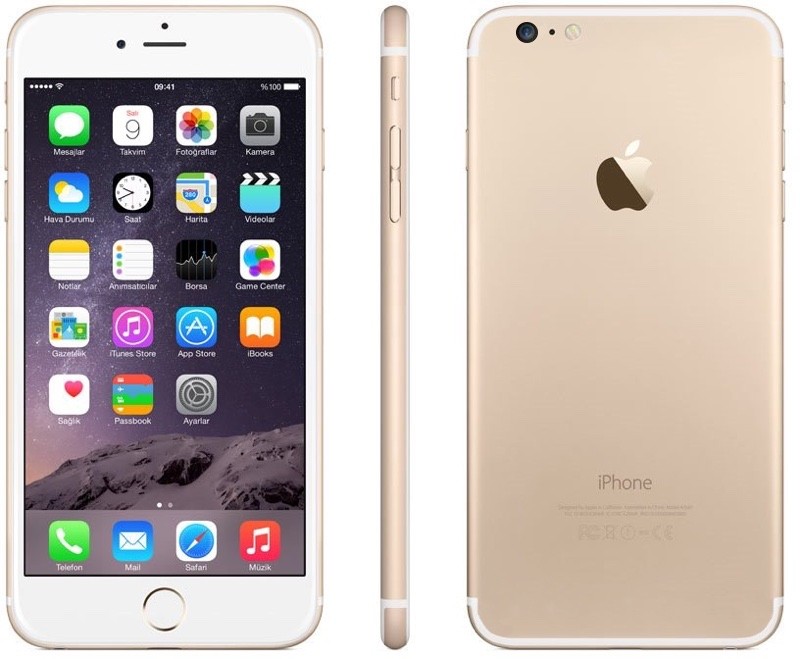 Rumors surrounding the home button on future iPhones are less consistent. Back in June 2015, a report claimed that Apple was looking to develop new display technology with "integrated fingerprint sensors," potentially allowing for the company to eventually do away with the iconic home button on iPhones.





The touch and display driver integration (TDDI) chips would also include "integrated fingerprint sensors", potentially allowing Apple to do away with the iconic home button.
 "Apple is internally developing touch and display driver integration (TDDI) single-chip solutions for its iPhones, according to sources in Taiwan's IC design industry.
The TDDI single-chip solutions will also come with integrated fingerprint sensors, said the sources. The integrated design would fit into future iPhone designs – models with ultra-thin and ultra-narrow displays, and with a whole plane design eliminating the Home button."
Important News: Apple's iPhone 7 case, missing audio jack!
In September, a source on Chinese microblogging service Weibo said the iPhone 7 will have a strengthened, waterproof frame, backed up by a Fast Company report that also claimed the device will be thinner than the iPhone 6s. Rumors suggest the iPhone 7 could be as thin as 6.1mm like the iPod touch. Rumors about the next iPhone being waterproof have been repeated several times over the last few months and it seems like making the Home button digitally synthetic would be necessary to help Apple truly seal the exterior casing from water.
We have already heard numerous reports that the iPhone 7 will lose the 3.5 mm headphone jack, in favor of Lightning or Bluetooth headphones, which could be positioned as another necessary step to make the device truly waterproof. However, it is not clear how Touch ID would work with a non-physical Home button design.
Read Next : Apple planning to release OLED iPhone in 2017, Speeding up!




Apparently, Apple would use haptic feedback motors akin to those found in the Retina MacBook Force Touch Trackpad to help cement the illusion of a Home button being there, even if it's really just a flat capacitive surface. The Chinese report also claims that Apple is considering a matte black color for the chassis, which sounds distinctly darker than space gray and harkens back to the iPhone 5's 'slate' black appearance.
Last month, Apple was granted a patent for a pressure-sensitive Liquidmetal home button that deforms slightly when pressed, but returns to its normal shape when the user removes their finger or thumb. Apple has annually renewed its exclusive rights to use the malleable alloy since 2010, but has yet to do so in a major way.
Last week, Barclays analyst Mark Moskowitz speculated that Apple will skip its traditional "S" upgrade cycle next year and introduce the iPhone 8 without a physical home button. Apple's single-chip solution for touchscreen and display drivers could allow for a Touch ID-enabled screen, eliminating the need for a separate home button.
Read More : A possible iPhone 7 change is stoking outrage on social network
The iPhone 7 is also believed to feature a dual-camera, at least on some versions of the 5.5 inch iPhone 7 Plus. There have also been uncorroborated claims about the Plus phone gaining a Smart Connector for additional input.
iPhone 7 and/or iPhone 7 Plus models are also rumored to feature a Smart Connector, dual-lens cameras, no 3.5mm headphone jack, repositioned antenna bands, stereo speakers, wireless charging, and a larger battery, but Apple may hold off on some features until its next iPhone with OLED in 2017.
RELATED STORIES